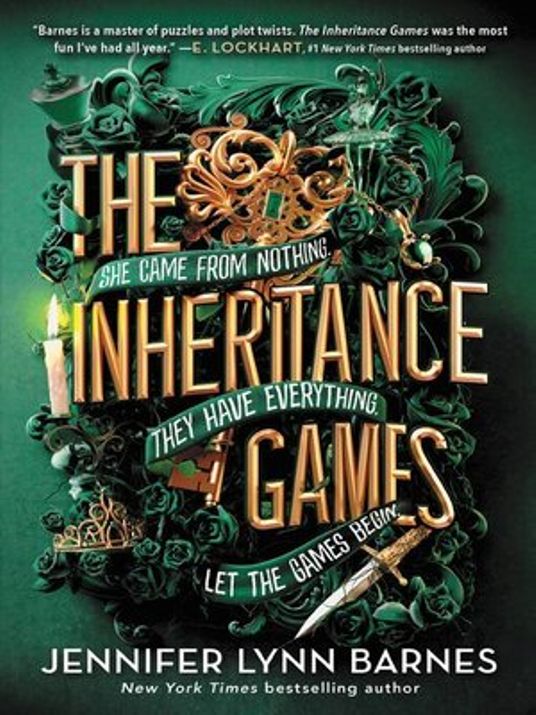 This book was also one of my favorite reads this year due to the sheer fact it's sort of a different genre than what I normally go for. Typically, I'm a romance reader but this book had such high reviews I checked it out and fell in love.
It revolves around Avery Grambs who randomly inherits billions from billionaire, Tobias Hawthorne. She gets found by Tobias' grandsons who investigate as to why their late grandfather left this mysterious girl his fortune. We get to see the story through Avery's perspective and how she views all the Hawthorne brothers.
The plot is nothing like I've every seen before and had be intrigued on every aspect of the story. I would recommend to quite literally anyone. Good news, the is a trilogy so the story continues on and only gets better from here.
-Madison C.
The Inheritance Games by Jennifer Lynn Barnes is available to check out from the Mission Viejo Library. It is also available to download for free from Libby.