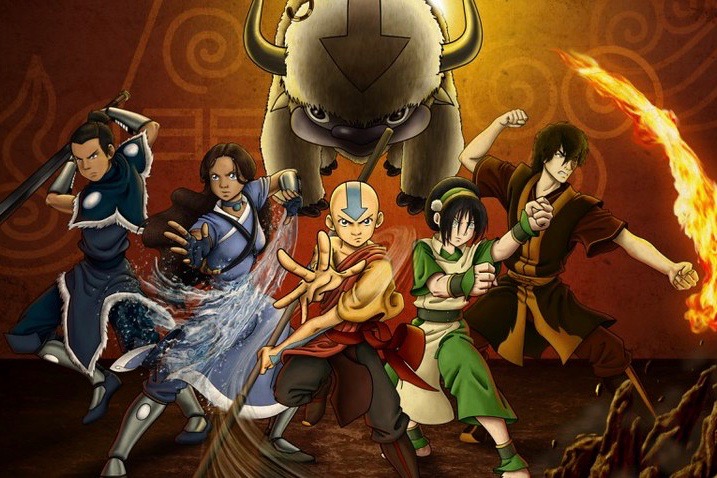 Where to begin with the show, Avatar: The Last Airbender? When I was little my family and I would watch this show to no end. Then, after many years apart, this show appeared back on Netflix and I must say, it is amazing. I would say this show from 2005 was way before its time in many aspects. The writing, character development, villains, and overall plot of the show was very interesting and exhilarating.
One part that I absolutely love is female empowerment. Remember this show came out over 15 years ago when most TV shows and movies did not include the most feminist characters. Different than shows and movies today, the female involvement was not pushed or forced rather than just written to be strong leads. Characters like Toph also inspired young me, as she was blind but in my opinion, on the most powerful characters in the entire series. Each of the different women brought different things to the table but really showed me that, hey I can be just as or more powerful than anyone else.
Another aspect that needs to be talked about is the plot. This story about a young boy who was frozen in ice for 100 years to wake up and find out a war has been going on for 100 years and was partially his fault. Being the avatar, master of all 4 four elements, he meets some friends who help him on his journey while facing many challenges. Seeing the change in the duration of year was pretty spectacular. These young kids turned out stopping a war against a crazy fire lord. Episode after episode we see a group of 4 kids overthrowing corrupt governments left and right. For a kids show it was very deep. The writers introduced some real world problems to young and old viewers. The ideas of governments that aren't what they seem took up almost half a season of the show. Along with passing by starving people and large groups of refugees as a result of the war. For a kids show, they were not afraid to include real issues and problems many face.
Lastly, I'm going to talk about my personal favorite part of the show, the villains. In my personal opinion, many of the villains were simply misunderstood. For the siblings Zuko and Azula we get to see why their actions came to be. Being in a royal family with an abusive father and mother who was forced away. Azula was a prodigy firebender, that in my opinion the most powerful fire bender in the entire show. Along with Zuko who is also powerful but not up there with Azula. During this show, we get to see the character arc of Zuko as he finally puts his wants behind him and joins the avatar and his friends in joining the fight against the fire lord. Sadly for Azula this is not the case, she goes insane while trying to be perfect to please her father.
This show is a must watch for anyone in any age group. There is something in this show for everyone. The writers hit gold when producing this show. Also, some appearances from some of my favorite actors such as Mark Hamill make an appearance throughout the show. If I had to score this show it would definitely be a 11/10 for me.
-Lilly G.