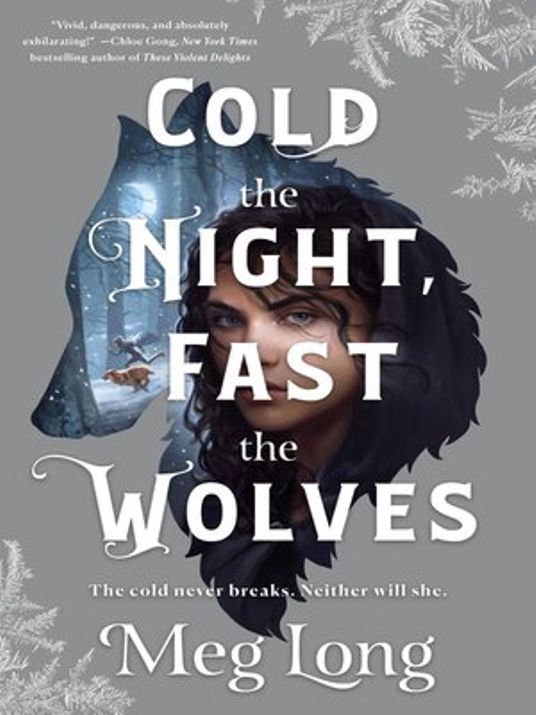 Cold the Night, Fast the Wolves is an action-packed novel written by Meg Long. It is a rigorating story about survival and friendship.
The book starts out in a cold icy wasteland called Tundra. A lone girl who goes by Sena Korhosen, lives there with her aunt in a small cot. Sena makes a living by picking pockets, and her aunt tries to make money by fixing sleds.
On this planet, there is a very rich and important mineral called exo-carbon. To obtain this useful resource, scientists have modified wild-wolves' DNA, creating a brand new species of wolf called vonenwolves. This type of wolf is purely meant to pull sleds for scientists with exo-carbon.
One day, Sena was running away from a person she had pickpocketed, but accidentally ran into a wild wolf's cage. This wolf was owned by a man named Boss Kalba. Kalba made Sena a deal: if she managed to heal her fighting wolf, he would forget about Sena showing up here . So, the rest of the story is about Sena slowly developing and bonding with the wolf.
This book would really be good for kids 13 and up, because the plot-line is kind of twisted. The way Sena bonds with the wolf throughout the story really touches my heart. I loved how Sena, at the beginning of the story, always acted like that tough girl, trying to survive the harsh world of Tundra. But whether she realized it or not, Iska (that's the wolf's name) was the type of family she needed all along. This book also gives me a sad sense of reality and the emotion throughout this book pierces through me. One warning: This book may take a while for you to get interested in, but don't give up! You should keep reading till the end, because the ending almost made me cry! But this book was definitely worth it! Out of 5 stars, I would give it a 4.3.