Biblioteca de Convento de Mafra: This library is located in Mafra, Portugal. It is filled with leather-bound books from the 14th to the 19th centuries. This library had once been a part of the Mafra National Palace and it's exquisite structure still stands today because of the bats sleeping in the shelves to keep away any pests. You should see it if you are ever nearby!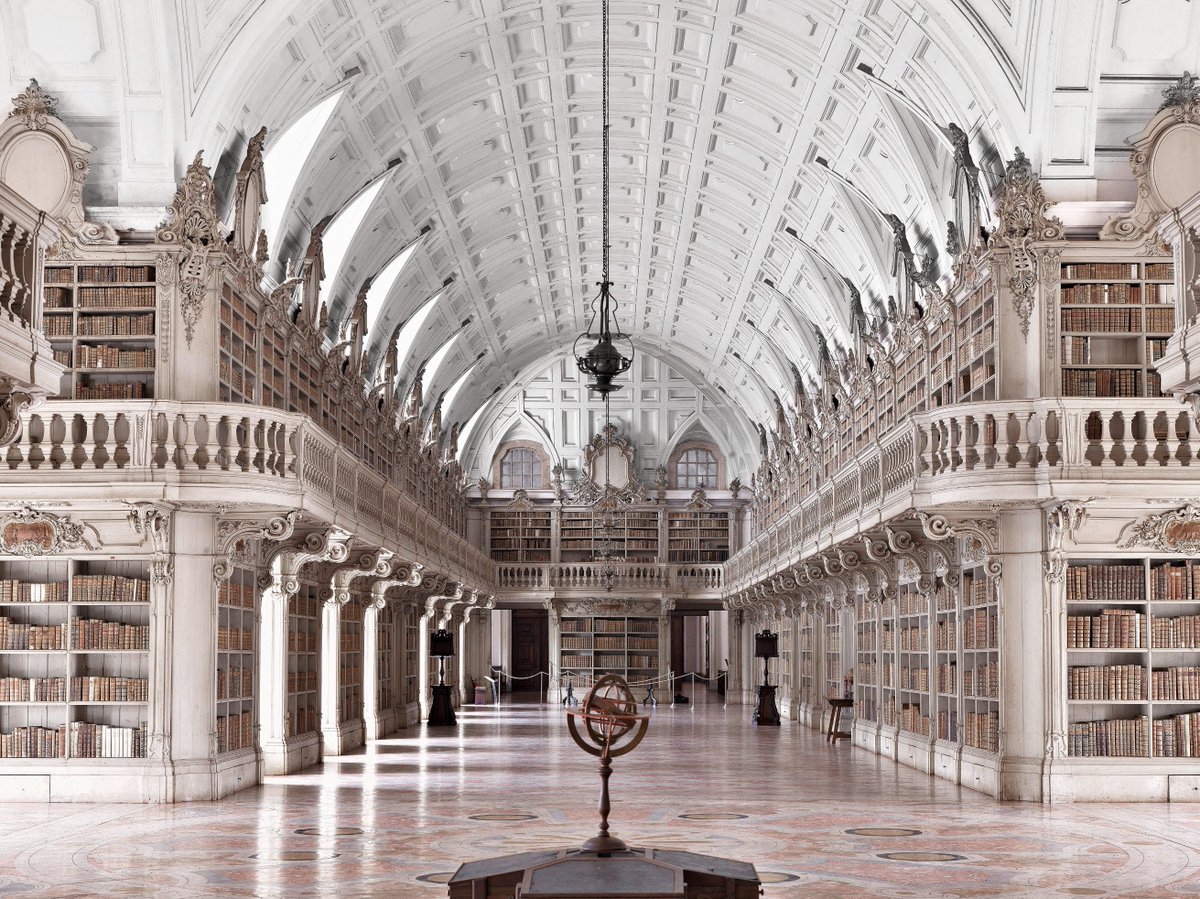 National Library of China: This library is located in Beijing, China. Several shelves consist of archives dating to the Song Dynasty and even some made of tortoise shells and bones from the Qing Dynasty. In the year of 1909, this library had been granted by the Xuantong emperor as an ordinary library but after the Revolution of 1911, it was taken over by the Ministry of Education and eventually led to being the country's national library. People of all different interests in books find this library absolutely astounding.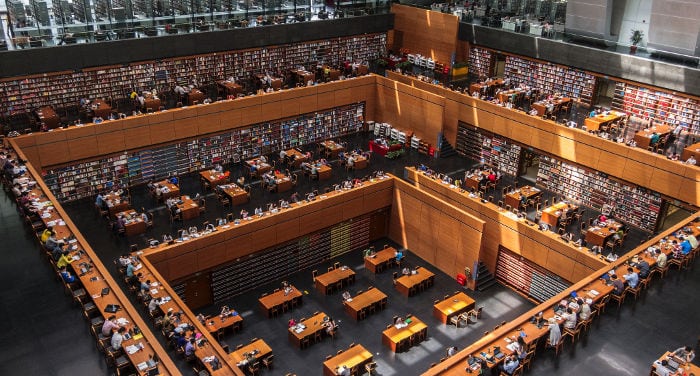 Abbey Library of St. Gall: This library is located in St. Gallen, Switzerland. The paintings on the roof and the fashion of the book shelves leaves people breathless at first sight. This library is attached to the church of Abbey of St. Gall and has archives that date back to 820 CE. In the mid-18th century, the library had been redone in the Renaissance art style and architecture. A must-see that doesn't allow any photography inside!
Starfield Library: This library is located in Seoul, South Korea. A unique characteristic of this library is that it is located in an underground mall! This library seems to be one of the most recent of beautiful libraries as it was built in 2017. Its two-story athenaeum shows the space as glowing and the plush sofas there are very relaxing.
Klementinum National Library: This library is located in Prague, Czech Republic. The original library of a Jesuit library became the "Baroque pearl of Prague" national library of the country. The adorn ceiling came from the artwork of Jan Hiebl and a portrait of Emperor Joseph II is placed at the head of the hallway with all of the works done throughout the centuries that had been in libraries that no longer exist anymore.
-Saanvi V.