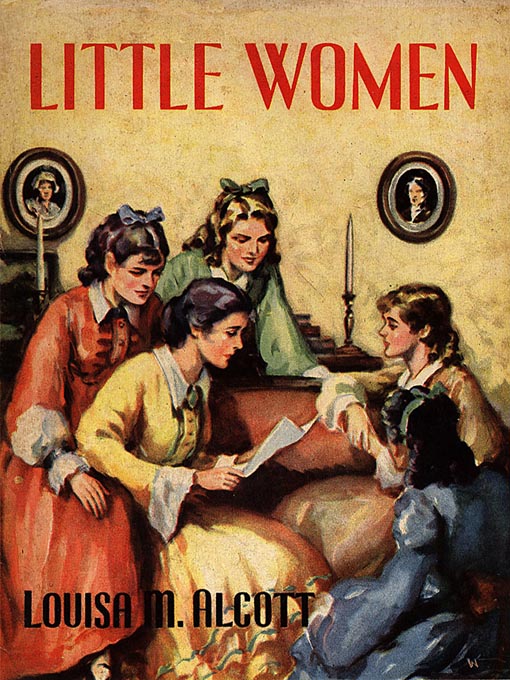 Set in the 1860s during the second half of the Civil War, Louisa May Alcott's novel Little Women follows the lives of the four March sisters- Meg, Amy, Beth, and Jo. Throughout the story, the sisters are faced with several struggles that accompany the process of growing up and finding one's place in society, especially in a state of poverty. When considering historical context, the novel provides a realistic perspective on battles of loss fought by several American families as their husbands and fathers were sent to fight in the war, as well as issues of independence and identity faced by many women in the 1800s. Another prominent character in the novel is the March family's closest neighbor: Theodore Laurence, or Laurie, who is heavily involved with the March sisters from a young age and becomes a prominent figure in their lives.
While reading this novel, I found that the first half had a rather slow pace, making it hard to maintain interest for a long period of time, as many chapters seemed rather useless in developing the story line. However, having read the book in its entirety, looking back, I realized that as insignificant as some moments may seem, they were crucial in terms of character development, as these events have helped shape who the March sisters grew up to be in the end. Therefore, looking at the novel in this new light, I find that it has accomplished exactly what it intended to be: a story that shares not just one, but several small and personal, yet realistic struggles of a family living in uncertain times.
Out of all traits in this book, I find that the several themes of self-improvement, morality, and more would have the greatest impact on the reader. Many people may be able to connect, or relate to the lessons taught to the March sisters, and many others may be inspired by the messages shared regarding self-sacrifice and compassion for one's family. I was also greatly pleased by the varying personalities of the four sisters, as they would all seem to approach the same situation in different ways. This shows the great impact the novel could have on several young girls, as it shows that there are multiple ways a woman may choose to approach her life, and none of the paths taken are inherently wrong.
Overall, Alcott's original novel is a beautifully written, thought-provoking story that has had an immense impact on American literature through its vivid imagery, inspiring characters, and meaningful themes. I would recommend this classic to most people, especially if they are interested in American historical fiction.
– Aysha H.
Little Women by Louisa May Alcott is available to checkout from the Mission Viejo Library. It is also available to download for free from Libby.