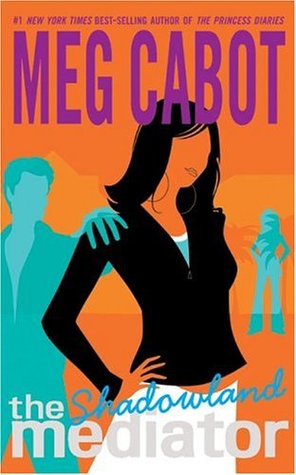 Susannah (Suze) Simon's life is not what you'd consider "ordinary," in fact, it's quite the opposite. After living in New York for her whole life, only-child, Suze and her widowed mother move across the country to sunny California. There, she is introduced to her step father, Andy Ackerman, along with his three sons. She has been enrolled into Junipero Serra Catholic Academy, with her new stepbrothers, where she hopes to start a new chapter in her life.
You see, as much as moving to California separated Suze from her one true friend, Gina, it's also a chance for her to create a new image of herself. Susannah has gotten into trouble a good handful of times, as she is no stranger to the police and is often found sneaking back into the house early in the morning. All along Mrs.Simon has thought this obnoxious act of her daughter's was due to being anti-social. But that's not the reason why Suze is often found alone, it's because she can see ghosts, and she's kept this secret from all the people she knows!
Being a mediator is no easy task; Susannah knows this from experience. She must juggle her school work, family time, along with the future of the ghosts she encounter in their afterlife. Although Suze is in love with her beach view room, she can't help but notice the ghost of a cowboy sitting in her bay window. She befriends Jesse, a handsome teen, no older than Suze, who was killed 150 years ago in a tragic accident. As Suze is helping Jesse reach his afterlife, she can't help but seeing something special in her new friend.
As if moving to a completely new school wasn't stressful enough, trouble arises when a teenage ghost threatens the students at the academy. Without endangering any of her new friends, Suze must put a stop to the wandering spirit. Alongside Jesse, Susannah plans on getting rid of the academy's unwanted visitor once and for all!
Shadowland was a great summer read that kept me occupied for most of this week! I can't wait to see what Meg Cabot has in store for Susannah as she continues her mediator role.
-Skyler K.