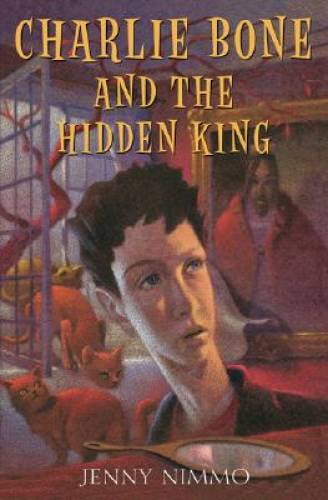 Charlie Bone and the Hidden King is the fifth book in the Children of the Red King series by Jenny Nimmo. At the time this book was written, it would have been the last book in the series. However, Jenny Nimmo later decided to write more books to continue the saga. In this book, Charlie Bone is on a mission to finally discover the identity of his father. Throughout the series so far, Charlie Bone has wondered about his father. Charlie had been told that his father died, but the circumstances surrounding his death were mysterious. In this book, Charlie is determined to find out the truth about his father.
Other than the main character, Charlie Bone, my favorite characters throughout the series are Lysander Sage and Tancred Torsson. These two characters do not disappoint in this book, either. I really enjoyed reading about how they used their magical powers to help Charlie, and that they always remained loyal to their friends.
I also enjoyed a part in the story when another of Charlie's friends, named Olivia, helped him to obtain a magical mirror. After a battle against mysterious dark forces, Charlie is able to use the mirror to learn the truth about his father.
It was very satisfying to finally learn more about Charlie Bone's father.  This book is exciting and action-packed, and I enjoyed reading it very much.  I would recommend it highly to anyone.  This book seems like a fitting conclusion to the series, even though the author went on to write more Charlie Bone books after this one.
-Simon H.
Charlie Bone and the Hidden King by Jenny Nimmo is available for checkout from the Mission Viejo Library. It can also be downloaded for free from Libby.