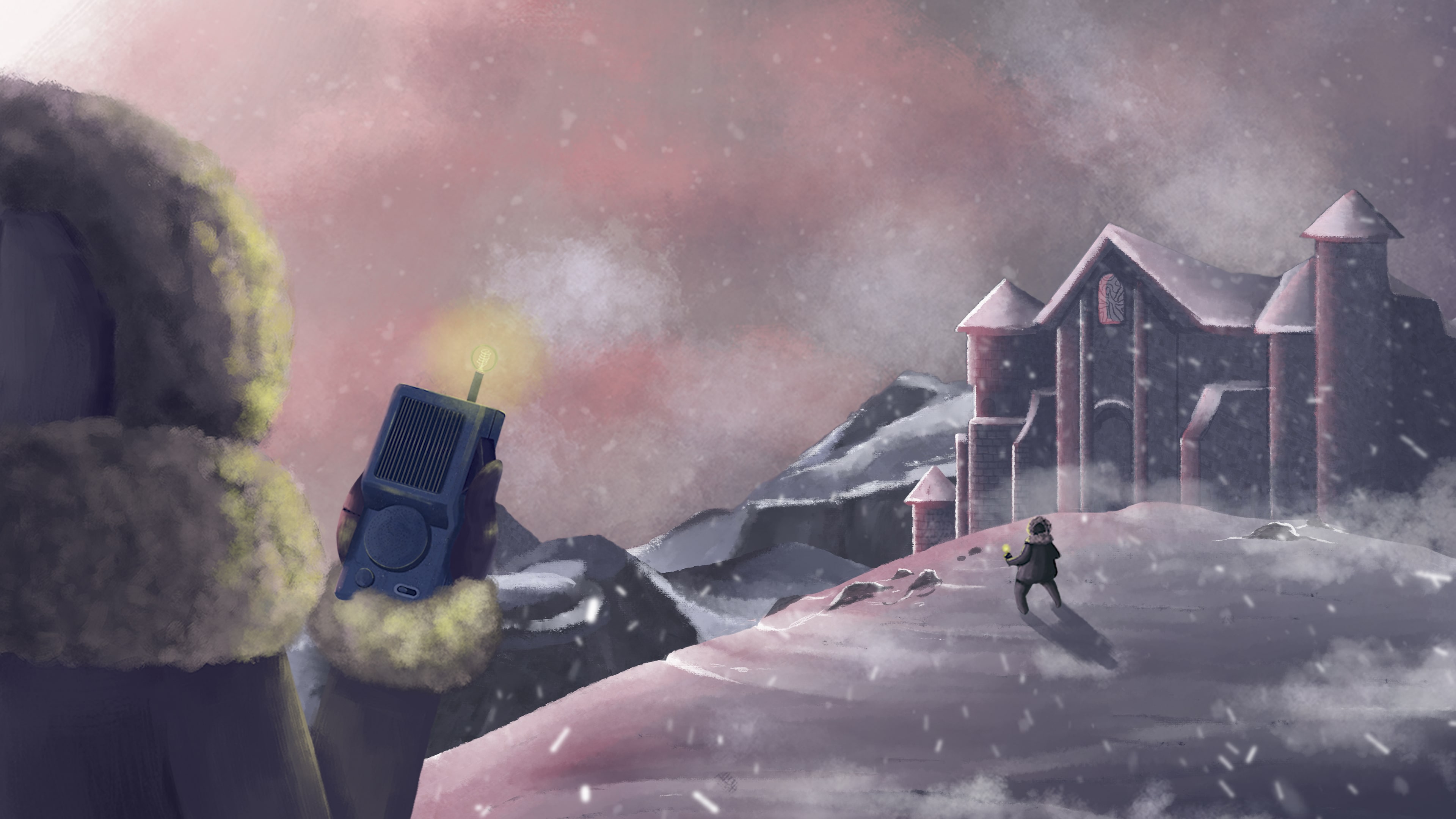 Two adventurers, stranded in the mountains. An ancient castle, full of secrets. And only a radio to talk with.
We Were Here is an indie puzzle game similar to an escape room. The two player game starts as both players are captured by an unknown entity. The players are separated, with one in a library and one in an enclosed room. This is one very interesting aspect of the game. The players are completely isolated from each other, with voice chat as the only way for players to communicate. The puzzles, which might be easy to solve normally, become much more difficult when neither player can see what the other is seeing. Good communication and descriptive wording are absolutely necessary if you want to make it out alive.
A friend and I played this together, and we had a blast. The puzzles were fun but not overly challenging. The changing scenery kept the game fresh throughout our play, and we both really loved the atmosphere of the game. We may have died once (or twice) but it never got boring. We were pleasantly surprised by this excellent game.
One thing I love about this game is that it showcases the potential shown by virtual escape rooms. When the escape room is fully digital, you can have all sorts of crazy scenarios, puzzles, and themes. Who cares if you freeze to death while playing a giant game of chess? Who cares if a murderous marionette ends your theater career early? It's all just a game!
So, in conclusion, I'd definitely recommend checking We Were Here out. It's a nice, simple game with a cool premise, and it's loads of fun with a friend. Even, better, as I write this, it's free on most platforms (Xbox, PS4, Steam, etc). So pick this up and give it a try if you're looking for a fun cooperative challenge.
9/10
– Josh M.