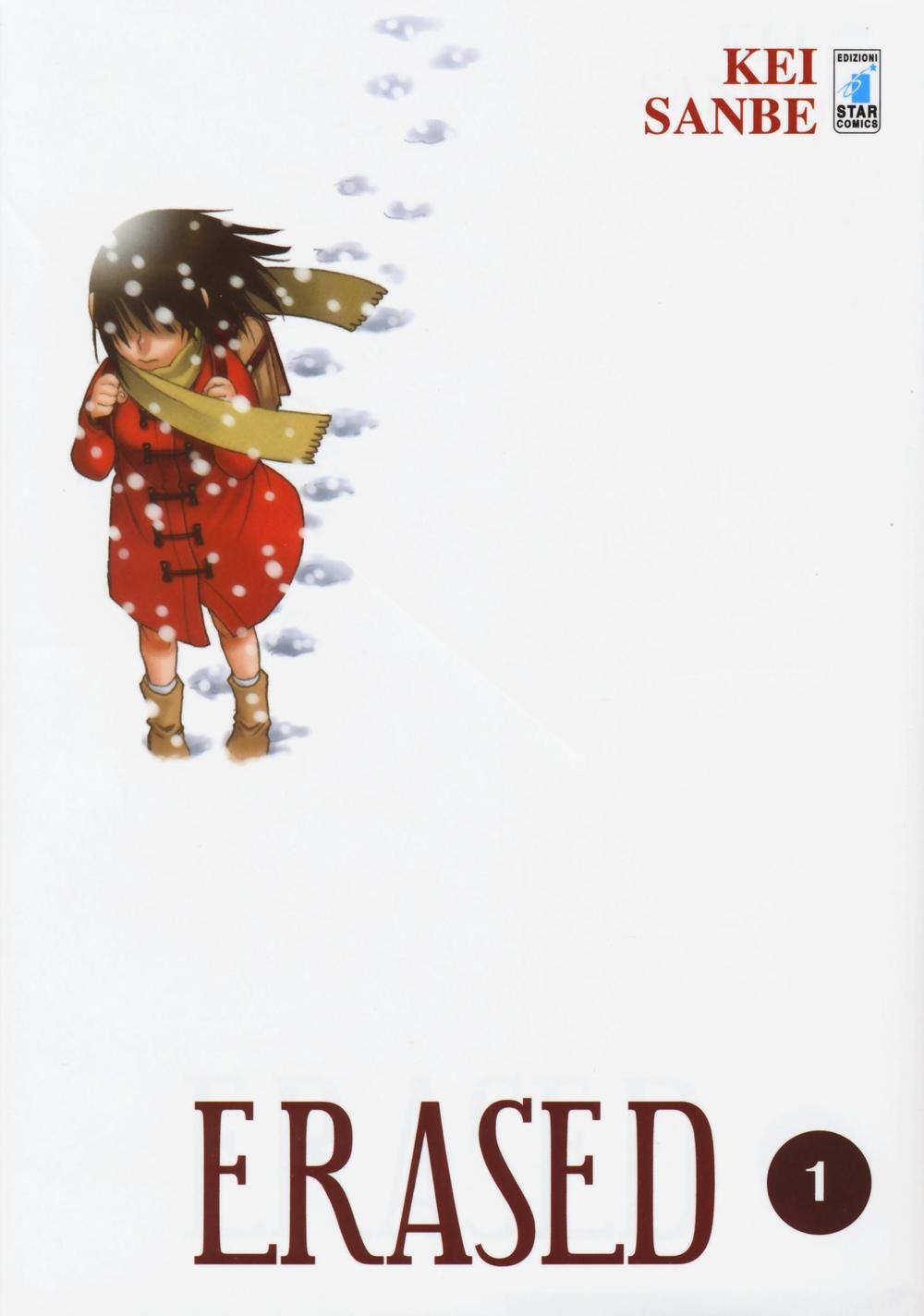 Many of the popular manga we see nowadays center around action and fantasy. Such famous mangas still have amazing reads and obviously attract readers around the globe for a reason, but they fall short of meaning or depth in their plots. Yes, there's a lengthy plot, lovable characters, and other factors that appeal to minds of all ages. But do these mangas also talk about the reality of our world? Do they bring heart-throbbing events where the main character can't gain hope from a 30-minute monologue? I admit, Erased may not be the best book to those looking for a light-hearted novel, but it's definitely worth reading and allows readers to see both the beauty and cruelty of our real world.
Erased is also referred to as Boku dake ga Inai Machi (僕だけがいない街), which is directly translated as "The Town Where Only I Am Missing." Written by Kei Sanbe, the series is filled with thriller, mystery, and a bit of science fiction. The story entails of a young man named Satoru. He enables the ability to time-travel before a life-threatening event and prevent it from happening, also known as "Revival." One night, his mother is murdered by an unknown killer; the pain-staking event sends Satoru eighteen years back into his childhood. After discovering that the murderer is tied to his past, Satoru is now given the opportunity to prevent his mother's death by discovering who the murderer is, as well as solve the case of three missing children in his home town.
To be honest, there are moments where the plot doesn't make sense—especially since the author never mentions why Satoru is able to time-travel. Regardless, the plot of the book series remains absolutely phenomenal; the author quickens the plot's pace when necessary and fills it with extreme twists and events that leaves the audience filled with emotions. The characters themselves are either loved or despised, and every character reaches their fullest potential, regardless of being a hero or villain.
But I digress—what is most enjoyable about this book is its uniqueness and how meaningful the story is. Time-travel itself is quite a cheesy plot factor, but the connection between reality and fantasy is what makes the series interesting. Overall, the plot remains realistic; characters often make mistakes and feel lost, some moments seem hopeless, and a glimpse of light that every reader looks for rarely shines. Sanbe weaves the cruel reality of our world into the plot with regards to child abuse and kidnapping. Yet he still gives signs of faith and hope through time-traveling and fiction, giving Satoru another chance at making things right, and a bittersweet ending. Such factors are simply not found in any typical manga.
Overall, the Erased series is truly underrated. Although it does fit those who prefer the gory over glory, Erased does what any manga rarely does—give hope and faith to the hopelessness of our real world.
– Natisha P.
Erased by Kei Sanbe is available for checkout from the Mission Viejo Library.