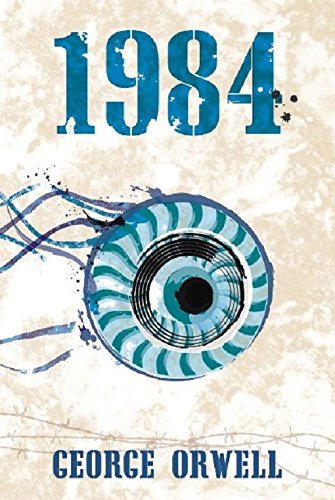 1984 was a political novel by George Orwell, a British left-wing writer, published in 1949. In 1984, the world was divided among three superpowers — Oceania, Eurasia and East Asia. Wars broke out among the three countries, and the social structure inside the three countries was completely broken. Extreme measures such as breaking families suppress people's thoughts and instincts were implemented, the government controls people's behavior with a "telescreen" under surveillance and monitoring function.
In this work, Orville deeply analyzes the totalitarian society, and depicts a suffocating and terrifying hypothetical future society with the ultimate goal of power, projecting the totalitarian nature of real life through the detailed depiction of the life of an ordinary person in this society. The author, through the psychological and linguistic description of the hero Winston, expresses his resentment towards the public's numbness, as if all the people in Oceania were indifferent towards this evil society. The author's writing always reveals a kind of satire on totalitarian rule and the utopian ideal.
Although the final result is a failure, the struggling process is of eternal value. The underground love between Winston and Julia, the hero, could not survive the torture, but the flame of love gives us a good hope of humanity. Winston and Julia's love failed, but after all, they had blossomed in the face of harsh reality. It is conceivable that similar love will blossom and bear fruit in the future.
1984 by George Orwell is available for checkout from the Mission Viejo Library. It can also be downloaded for free from Overdrive.